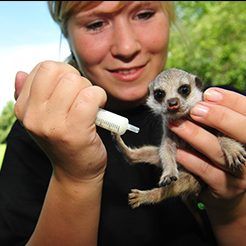 Community
Little Zoo – Big Impact
Hanwell Zoo is a world leader in community involvement. We believe that a zoo has a moral obligation to be inclusive to all in our community. Our education and conservation messages are designed to reach and be reached by all. We work with a large number of community groups and individuals in mutually beneficial partnerships. We also regularly hold community days and events where local people can get involved and learn more about what we do here at Hanwell Zoo.
For up to date information on our community events, please 'like' us on Facebook. (or subscribe to our mailing list here LINK)
Our community is wonderfully diverse, and we celebrate that at every given opportunity. Hanwell Zoo constantly explores and promotes equality and equity. Conservation affects us all, so we all should all be involved.
Our Model
Our model for community involvement is currently  used in organisations around the world. We work with schools across the borough, and many other organisations including day centres, youth groups and community groups. Together, we work on projects promoting conservation and creating progressive learning opportunities for our groups and visitors. During these projects, learners gain social skills, work on their English, Maths and ITC abilities, volunteer for their local community, and experience positive representations.
Our Partners
Mencap
Youth Justice Service
Enterprise
The Art Box
Cowgate
Belvue
If you run a community group who you feel would benefit from a relationship with Hanwell Zoo please contact us for more information (Contact).
 Volunteering
If you would like to volunteer at the zoo, please select from the below.